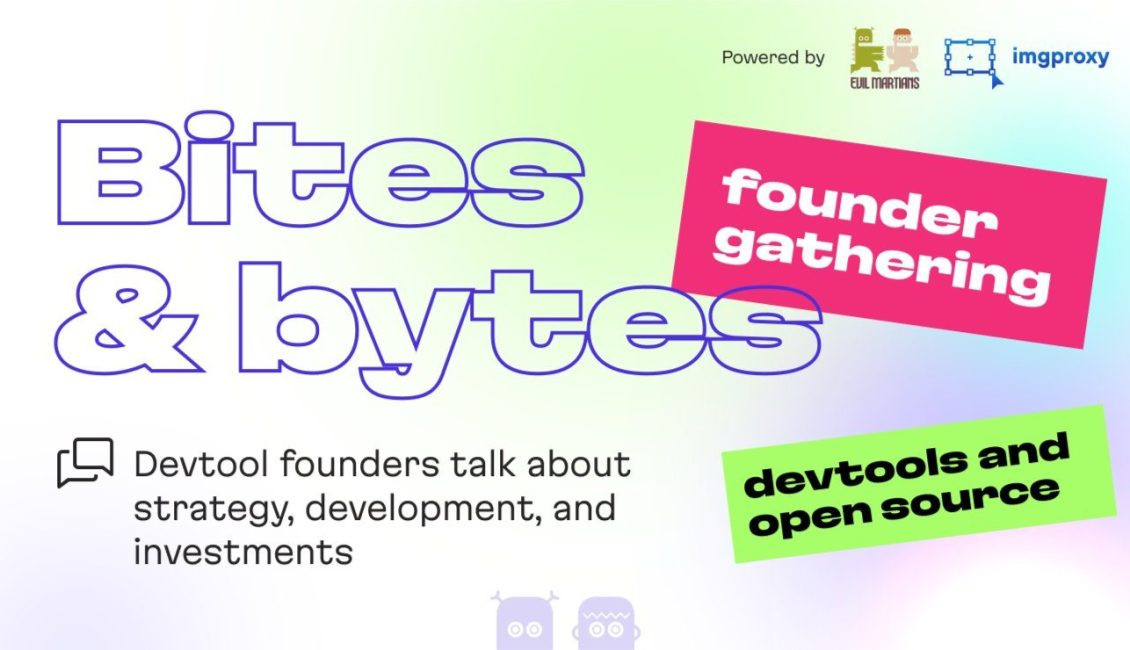 Developer tools founders, we welcome you to join our offline RSVP-only networking event in Lisbon, on November 2, 2022, at 20:00. Participants are invited to share experiences in product strategy, development, growth and fund-raising to make the product evolution and surge in users happen.
Our special guest will talk about the product growth strategy that helped reach the milestone of over 100,000 software installs, their work with the professional community and investors.
To RSVP, please complete this form: https://quiz.typeform.com/to/QpL1qBme. You will soon receive an email to guarantee your access.
The event is hosted by Evil Martians, the product development consultancy with 90+ open source and open core projects, including PostCSS, AnyCable, and imgproxy.