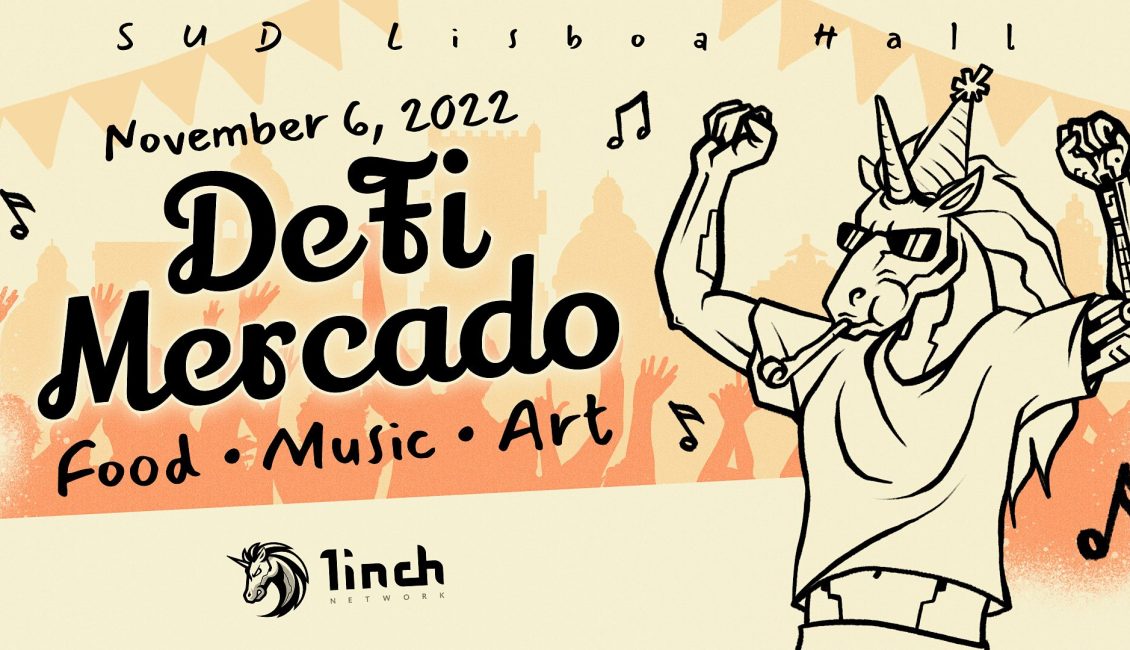 The celebration of Lisbon Web Summit 2022 week will be swept with one & only DeFi Mercado, organized by 1inch!
On November 6, The Sud Lisboa Hall will be filled with the smell of delicious Portuguese food and with hundreds of foodies eager to try it! There will be a variety of national cuisine ideas and combinations, culinary surprises and exclusive pop-ups are all on the menu!
Like a traditional Portuguese festival, our DeFi Mercado will have different zones and corners, so every guest can find something interesting:
⚡️Food & drinks area (national Portuguese food, corners with Port & Madeira tasting)
⚡️Music area (with dancing master-classes and Djs. Our Special guest – Dj Roland)
⚡️Networking area with the top blockchain project reps around
⚡️Entertainment zone (master classes in ceramics, magicians, jugglers, fortune tellers and more)
Over 1000 sq. meters of food, drinks, fun, networking, dancing and awesome people!
✅ November 6, 2022
✅ Starts at 7 pm
✅The Sud Lisboa Hall
Registration is required. Find a promo code to get your ticket !
Join 1inch Party People chat for new announcements promo codes !