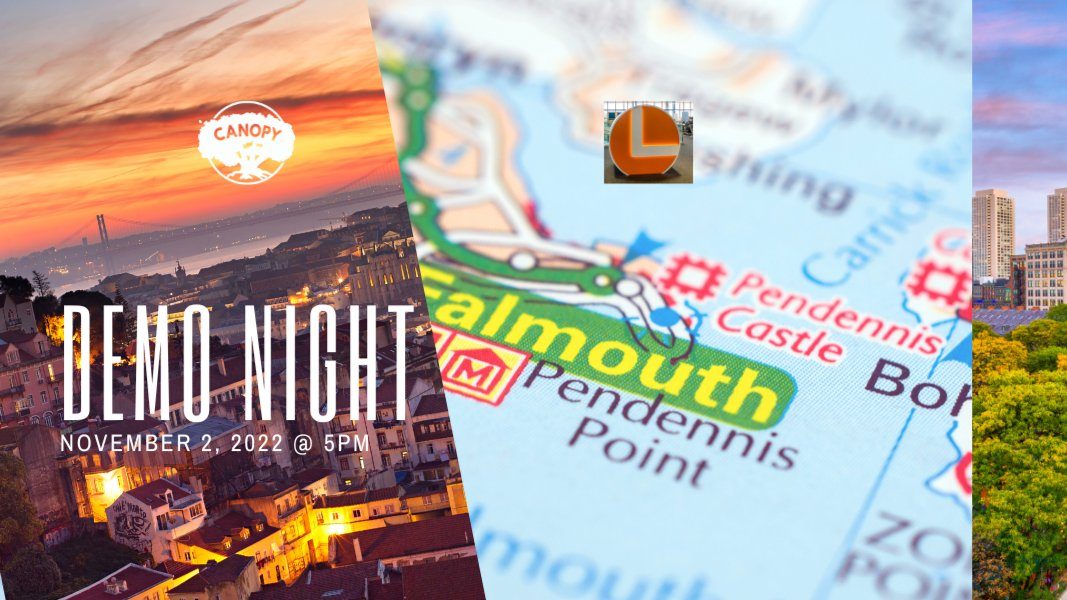 Details
More information about demo night here -> https://canopycommunity.substack.com/p/demo-nights-2022
We bring together 5 startups from across the community to show and tell about their ideas in a demo – not a pitch. We ask everyone attending to give feedback and insights about what they are doing and look to help them with their journey.
As a community we all get stronger and wiser from Demo Night through the feedback and discussions.
It is our goal to bring together as diverse an audience as possible for each and every demo night so that the feedback itself comes from as many view points as possible.
Format for the evening
Arrivals from 5:30pm
Demos start at 6pm through to 7pm
After party on the roof terrace from 7pm to 9pm
Then onto Pink Street for Night Summit.
Tickets for Demo Night are limited. All attending get an automatic inclusion in the after party.
There is a separate ticket option for the after party itself (for anyone who hasn't been at the demo night beforeheand)
Check out the latest from Canopy here -> https://linktr.ee/CanopyCommunity
Special thanks to our partners in this event
Co Host – https://www.falmouth.ac.uk/launchpad – Venture studio at Falmouth university UK
Venue Host – https://www.sitel.com/ – Customer success and contact centres around the world
Shout out for our sponsors
https://hiyield.co.uk/ – MVP Design and Build. CTO as a Service. Digital Agency.
https://boardroomadvisors.co/ – Part time Non Exec and Interim Advisors
https://www.damiagroup.com/ – Technology recruitment in the UK and Portugal
Guidance for getting to the venue – Welcome to Sitel Lisbon Santos.
The office is located on Rua do Instituto Industrial, n.7 and is easily accessible by metro, train and boat (Cais do Sodré Station).
​Sitel Santos is located in one of the liveliest areas of Lisbon; surrounded by restaurants, museums and local hot spots. Our biggest site in Portugal, associates have access to a gym, large training rooms, lounges and rooftop with city views.
Sitel Lisbon Santos opened in 2016 and has more that 900 seats serving 6 global clients.