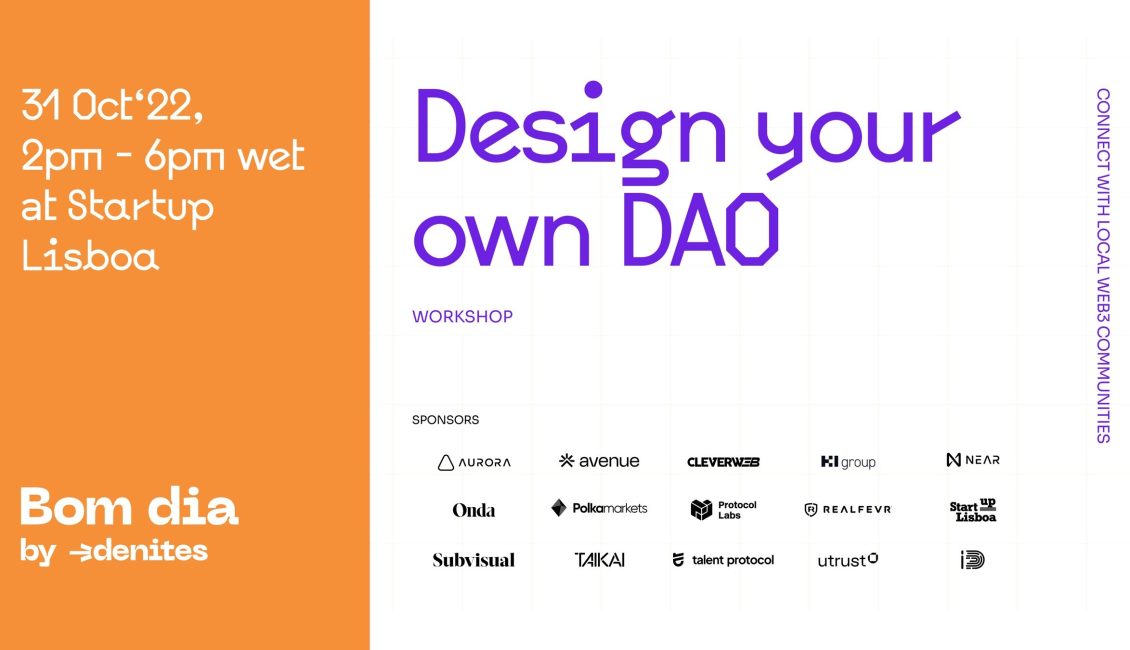 Please register at https://lu.ma/DesignYourOwnDAO
Seats for this workshop are very limited, so register as soon as you can.
Are you a member of a DAO? Have you created a DAO yourself? If not, are you thinking about creating one? If so, come join this chilled workshop in downtown Lisbon, to Design your own DAO in under 4 hours. Hopefully. =)
DAOs (Decentralized Autonomous Organizations) are, most likely, the future of community, work, and play. And like with everything else in the world, they can be designed in a multitude of ways, that can be adequate to the goals you have for them, or not. Also, not everything should be turned into a DAO… but we will talk about it at the workshop.
The only requirement for you to participate in this workshop is to read the latest Vitalik Buterin article on DAOs called: "DAOs are not corporations", and if you don't like reading, you can listen to it instead.
In this workshop you will:
Decide what should be a DAO and what shouldn't.
Pitch your DAO idea to the group.
Assemble a team of people to design a DAO together.
Actually Design a DAO!
And take the first step to start your DAO.
After the workshop, we will have a Designers' Happy Hour to start your evening in style, but that's still kind of a secret. 😎
This workshop is going to be facilitated by Paulo Fonseca, a Designer.Designing.Design/ers, a Shaper of RnDAO, and a Researcher and Designer of DAO Blocks.