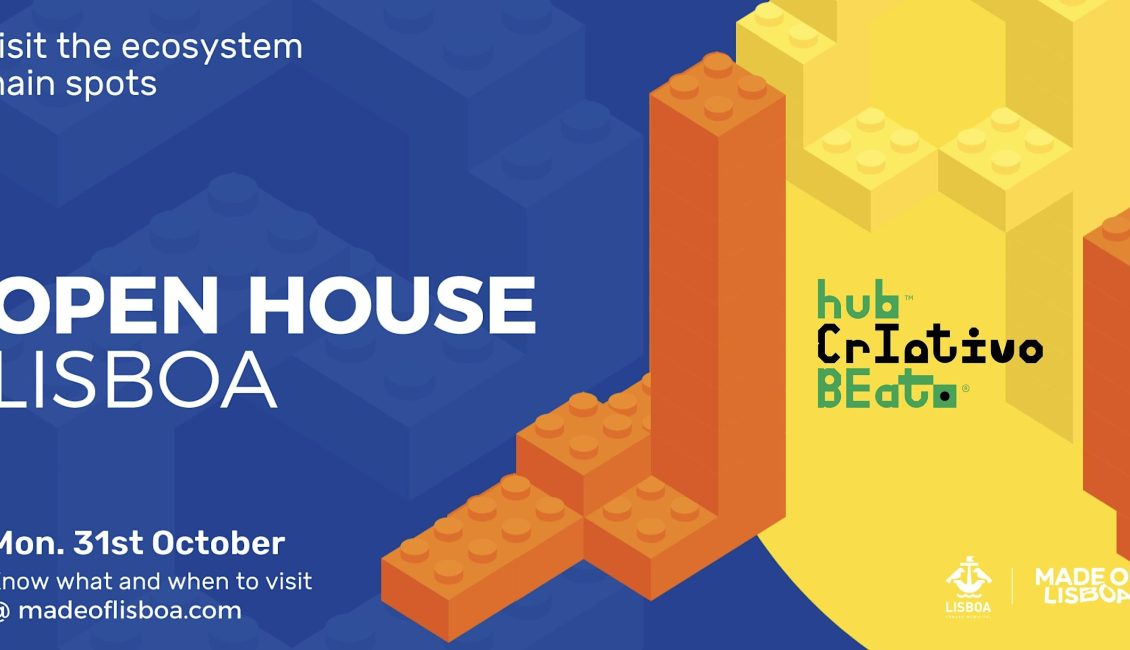 A Made of Lisboa desafia o ecossistema a abrir as suas portas durante o dia 31 de outubro numa Open House Lisboa para a comunidade que visitará a Web Summit e queira conhecer importantes projetos de inovação da cidade.
O Hub Criativo do Beato convida empreendedores, investidores, tecnólogos, startups, scaleups, a visitarem aquele que será um dos maiores pólos de inovação e empreendedorismo da Europa com 18 edifícios distribuídos por cerca de 35.000 m2 e que estão a ser reconvertidos para receber entidades nas áreas da tecnologia, inovação, empreendedorismo e indústrias criativas.
Estão abertas as inscrições para 2 tours na manhã de 31 de outubro, uma às 10h00 e a seguinte às 11h30, para conhecer este projeto que irá gerar interação entre diferentes tipos de pessoas e indústrias e que juntará uma comunidade dinâmica, inovadora e criativa.
Um projeto da Câmara Municipal de Lisboa, com estratégia, gestão e curadoria da Startup Lisboa, incubadora de referência da cidade.
Entrada: Trav. do Grilo nr. 1 ou Av. Infante D. Henrique nr. 145
Lotação: 30 pessoas por cada visita
– – – –
Made of Lisboa challenges the ecosystem to open its doors during the 31st of October in a Open House Lisboa for the community that will visit the Web Summit and want to meet important innovation projects in the city.
Hub Criativo do Beato invites entrepreneurs, investors, technologists, startups, scaleups, to visit what will be one of the biggest innovation and entrepreneurship centers in Europe with 18 buildings spread over about 35,000 m2 and which are being reconverted to receive entities in the areas of technology, innovation, entrepreneurship and creative industries.
Registration is open for 2 tours on the morning of October 31st, one at 10:00 am and the next at 11:30 am, to get to know this project that will generate interaction between different types of people and industries and that will bring together a dynamic, innovative and creative community.
A project by the Lisbon City Council, with strategy, management and curatorship by Startup Lisboa, reference incubator of the city.
Entrance: Trav. do Grilo nr. 1 or Av. Infante D. Henrique nr. 145
Capacity: 30 people per visit