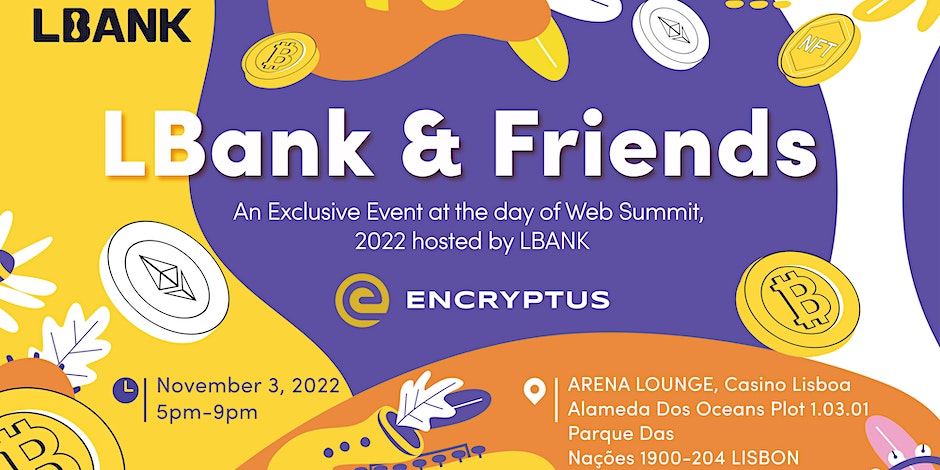 Join LBank & Friends – night with free drinks, music, and a chance to mingle and meet some new friends. This is an opportunity for everybody to rewind a bit. We are honored to have some great friends over, many industry-leading minds and innovators. Discover crypto lovers and early-stage industry ventures that might be the next big thing. LBank is a rising global exchange that hopes the future will be better with crypto. A lot of investors come to us for early exposure on a lot of potential projects that they might have trouble getting elsewhere. We love supporting those projects, those friends, and newcomers in our industry. After a long day, relax and have a drink with us. Let's get to know each other a little bit more. The night has only just begun.
About LBank Exchange
LBank Exchange, founded in 2015, is an innovative global trading platform for various crypto assets. LBank Exchange provides its users with safe crypto trading, specialized financial derivatives, and professional asset management services. It has become one of the most popular and trusted crypto trading platforms with over 7 million users from now and more than 210 regions around the world.
If you are not LBank user please kindly join us now:
www.lbank.info