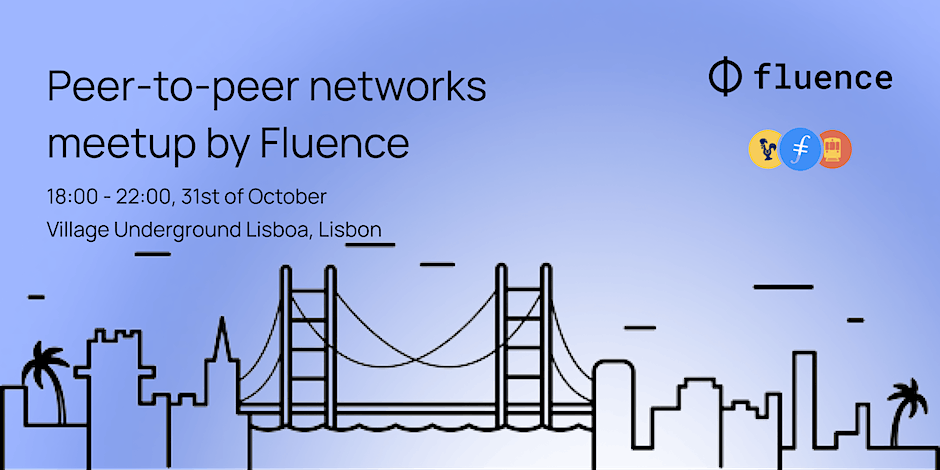 Join the Peer-to-peer networks meetup during FIL Lisbon.
​Building on the Web3 or peer-to-peer tech stack? Interested in ideating on how to solve the tech challenges for moving from Web2 to Web3?
​Let's gather to get an in-depth look into the latest research & tech insights from the decentralized and open source projects. You'll learn about the developments in web3 computing and storage, collaborative peer-to-peer stack, data composability, decentralized infrastructure, and much more.
​This evening is for developers and thought leaders interested in the Web3 tech stack and the challenges it faces today.
​What tech stack do developers need to build awesome Web3 applications?
​What does the tech stack look like today?
​What's missing for Web2 to migrate over?
​Bring your questions. Join the conversation. Listen to thought leaders.
​Talks from the founders and core dev teams of Fluence and our friends, Q&A, networking, drinks & tasty local snacks. ​The capacity of the venue is limited, please, sign up only if you're planning to join.
​Rough agenda:
​Get together, drinks & snacks
​Talks
​Networking & socializing, drinks & snacks