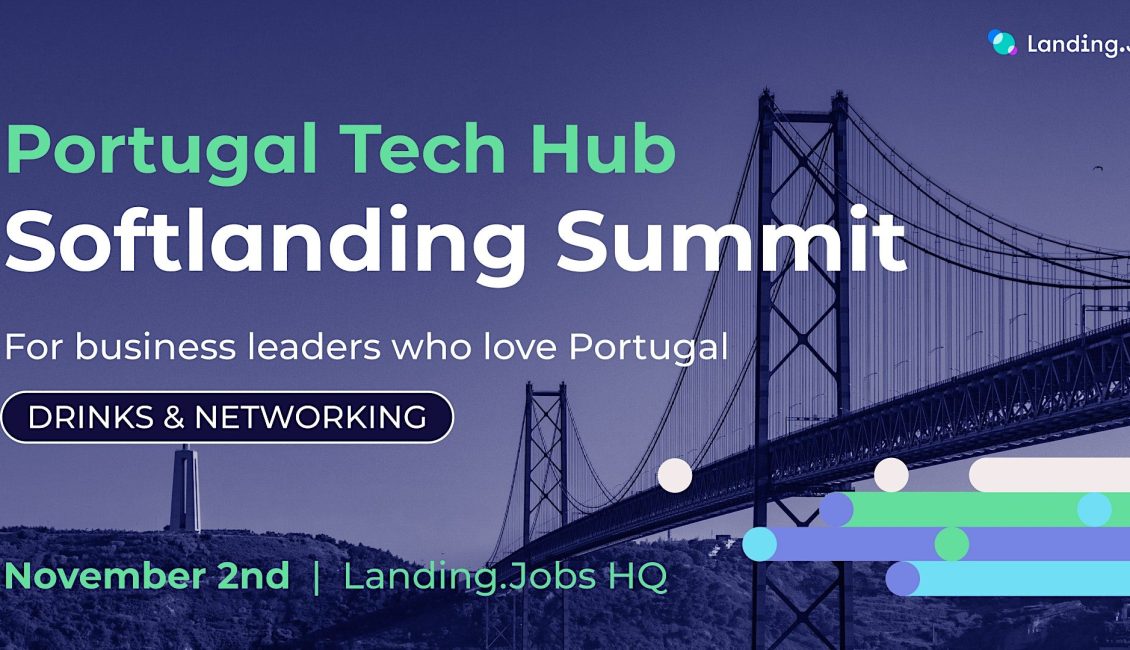 Are you a founder, decision-maker, tech recruiter or C-level executive considering Portugal for your expansion? This is the perfect post-summit networking event for you! 🇵🇹
Enjoy the perfect amount of networking, drinks and finger food in the vibrant and central office of Landing.Jobs, near Marquês de Pombal.
Portugal Tech Hub is an open alliance of public and private organisations committed to helping you establish in our beautiful country. At this event, you'll meet many like-minded people, as well as strategic organisations who can provide you with the best insights on doing business in Portugal and answering all your questions.
If you're a company looking to create a new tech centre or team, one thing is certain — Portugal is the right choice.
Come meet Landing.Jobs and lots of other strategic players in Portugal who can introduce you to the right places and people and support you on your expansion journey. 🚀