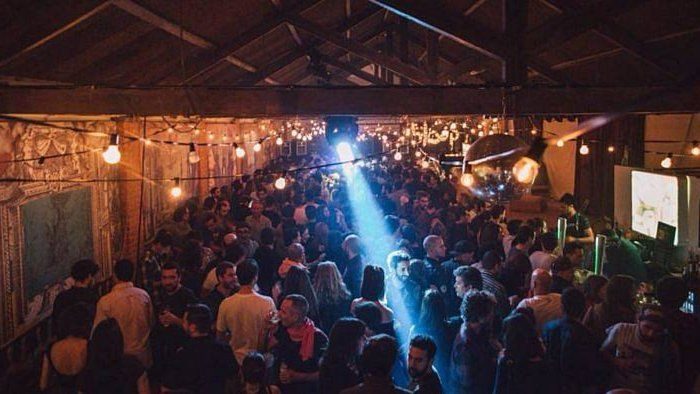 Hi everyone!
Since many of you will be in town for Web Summit and we're just in the middle of the conference, let's get together for some casual talks, networking and drinks with the local digital nomad community here.
We have a Weekly Digital Nomad Meetup in Lisbon every single Thursday since 2017. The Location Independent and entrepreneur community in Lisbon is massive, so why not join and connect with like-minded people for our Webs Summit special?
The location is awesome too – right on the coast of the river Tejo in the centre of Cais do Sodre.
More info about the evening coming soon!
About us
We're a team of Digital Nomads and have been organizing Weekly Digital Nomad Meetups for years now. The Nomad community is buzzing in Lisbon! We're all volunteers, these events are not for profit and we try to find the most awesome ways to connect you on a personal and a professional level.
Whether you're a nomad passing through Lisbon, a digital nomad on a longer stint in Lisbon, or an aspiring digital nomad, you're all welcome to join our events!
Looking forward to meeting you,
Olivia, Terra, Ngan part of Lisbon Digital Nomads Meetup team.
PS – Like us on Facebook or follow us on Instagram here to see photos and get updates:
https://www.instagram.com/lisbondigitalnomads
PPS – Join our Slack community here