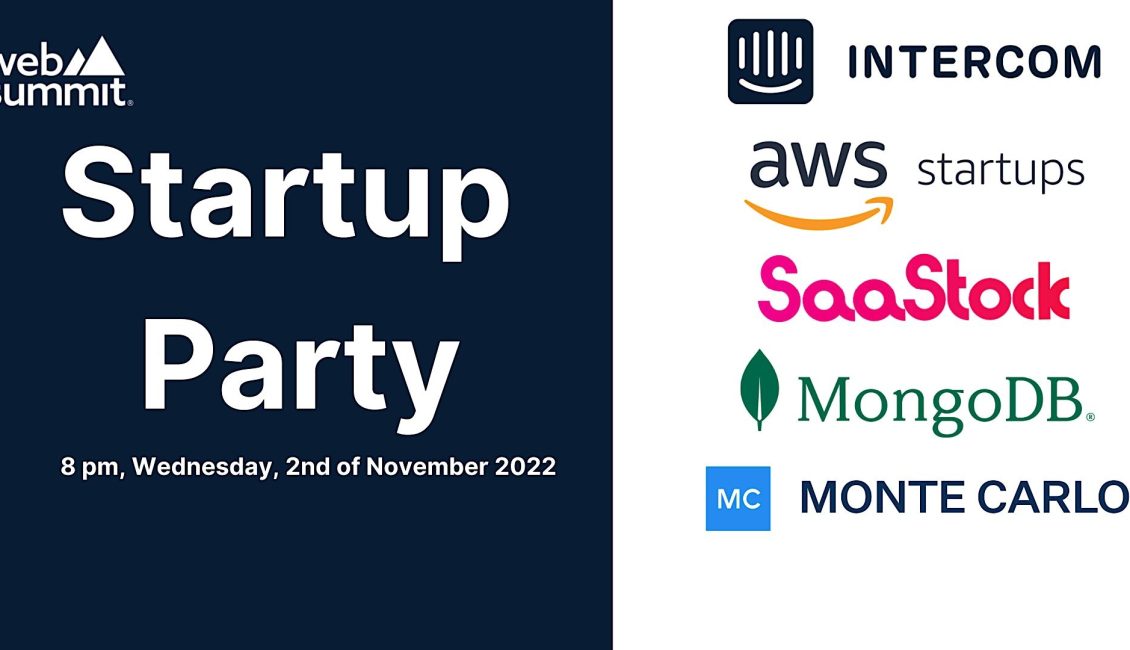 Intercom, AWS Startup Loft Accelerator, SaaStock, MongoDB & Monte Carlo invite you to an exclusive Startup Party at Web Summit. Join us for a fun night full of drinks and apps, come to meet like minded people and continue your Web Summit experience, this party is tailored to our community of Startup founders, investors and influencers..
Special guests attending include:
Des Traynor, Co-founder & Chief Strategist @ Intercom
Barr Moses, Co-founder & CEO @ Monte Carlo
Marta Sousa Monteiro, Manager of the AWS Startup Loft Accelerator
Please register on the waitlist to request an Invite to the event.
P.S. If you are Startup make sure to check our partners including special discounts!
AWS Startup Loft Accelerator – Join the Amazon Web Services accelerator for early-stage startups!