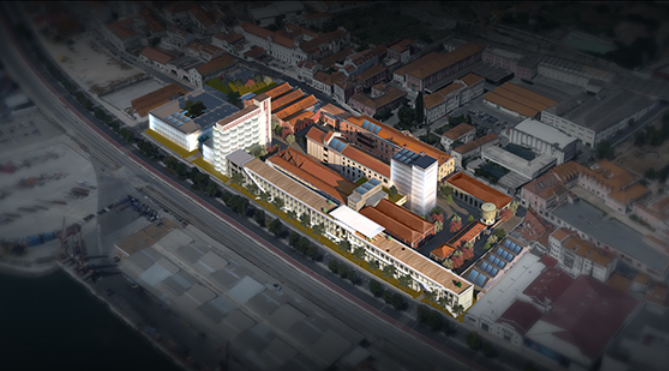 So, what is it and what is Hub Criativo do Beato becoming? How do you get from an army factory to an innovation hub? Why is Lisbon City Council investing in this project and how is Startup Lisboa designing the space and preserving its memory?
THE FUTURE IS HERE
Hub Criativo do Beato has one past and many futures. Memories are preserved. Future is shaped. The present is the only possible future, for it is the only one we can shape. The Future is here, every day.
We are building a space for open innovation, in the heart of the Beato neighbourhood, where work, leisure and cultural areas intertwine to unveil new urban dynamics, a daily living space shared by the Hub residents – entrepreneurs, freelancers, startups, scaleups and large companies – and the entire surrounding community.